Well, it is the weekend again. Where does the week go? Oh yea, I have been busy working on different
paint projects, blogging and everyday life. That's where it went. I think the older I get the quicker it goes by. I also cannot believe that it is October already! Really?
I hope everyone has the pretty cool fall weather like we are going to have this weekend and get out and enjoy it.
Here are just a few fall photos for inspiration and a reminder that I still need to get some mums, pansies and pumpkins.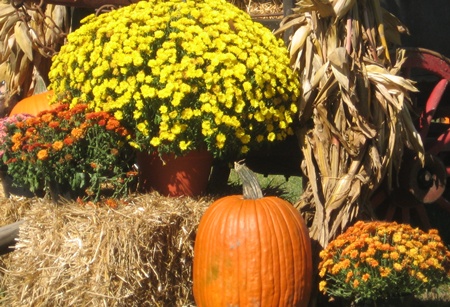 I still have some painting to finish and more projects waiting to be started. I am going to go look at the nursery at my daughter's and see if we can get some accessorizing finished in there. Hopefully
I will get some pictures, too.
Have a great weekend!
Y'all come back now,
KIM
photos from google gallery and about.com