It's time for another movie review. We went last weekend to see the movie," This Means War", with Reese Witherspoon, Tom Hardy and Chris Pine. Mr. Savvy and I both enjoyed this movie.
Before I choose a movie to go see I go on movietickets.com and read the "user" reviews to see what real people and not the critics think about the movie. The critics did not care much for this movie, but the users have given it top ranking. We give it a good rating, too.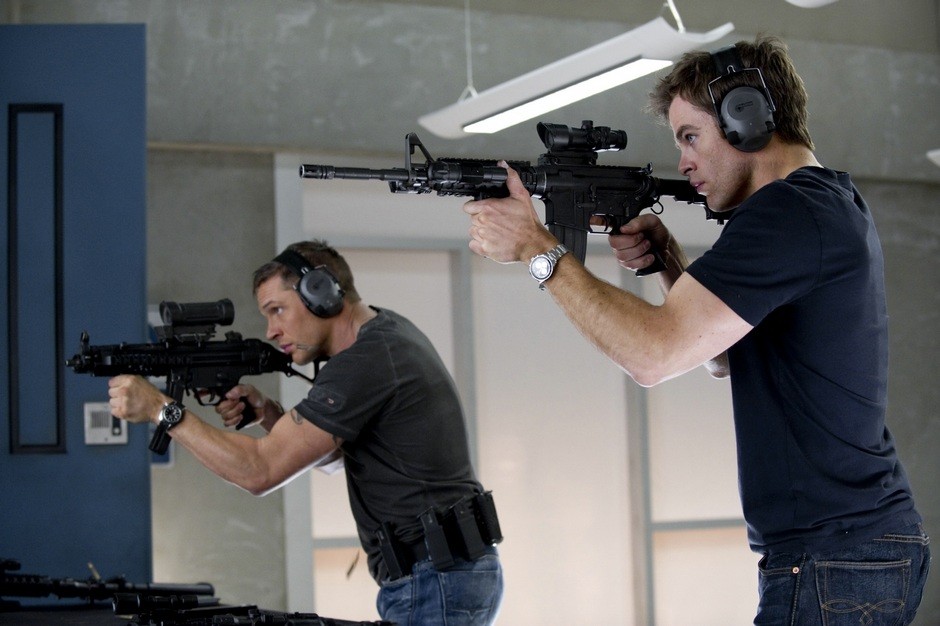 The story line is that Reese is falling for both of these guys who are CIA agents and friends. Poor Reese.
Look at Reese's legs. Someone has been working out.
Go to the theatre and grab a bag of popcorn and maybe some candy and a soda and enjoy.
It's a fun movie.