I have been asked to share what products I use on my face. I know y'all think I look younger than I am in my little photo on the sidebar, but most of y'all have not seen me in person. Come on people, I'm 57 and I do have lines and age spots and it ain't purdy. But I will humor y'all and share what I use. I must say genes have played a huge part though. My mom looks marvelous for almost 80 years young.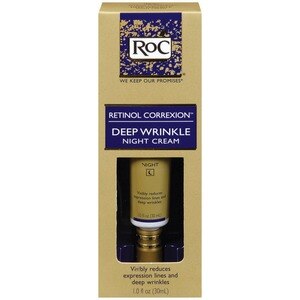 I have been using Roc for years. I use this deep wrinkle night cream every night.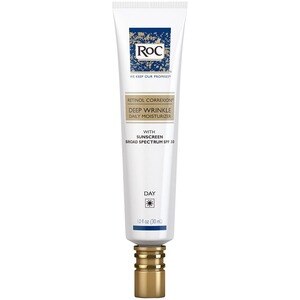 I use the daily moisturizer each morning. It has an spf of 30 which is really nice to help fight those UV rays.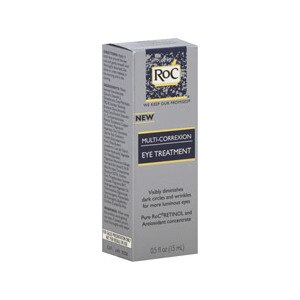 I use the multi-correction eye treatment each night, too.
I probably should have started with this first since I do wash my face first with this. Aveeno Clear Complexion Foaming Cleanser.
I must say I grew up a sun worshiper which I know now is so bad for your skin. I think this is why I have so many dark spots. I have been using this product by Clinique and it has helped lighten up a lot of them. I just have some that are so large and dark that they will require a laser treatment that I hope to have done some day.
I use Bare Minerals makeup and have for about ten years. I had acne bad when I was a teen and dealt with breakouts for YEARS until I started using this in my forties. I had tried every foundation out there and went to dermatologists, but nothing cleared up my skin until I found this.
I know just because these work for me doesn't mean they will for you, but some of you may want to give these a try. Roc is not expensive like some beauty products.
Enjoy the weekend.
Disclaimer: I was not compensated in any way by the makers of these products. Just sharing my own opinion.
All Roc photos from cvs.com
Bare Minerals and Clinique photo from sephora.com