As many of you know I've been making changes in the dining room. The new hutch will be delivered tomorrow and the old hutch/china cabinet is still here and has to move. Mr. Savvy said I worked too hard on it to let it go. So where on earth is it going in our home? Well, I have a plan and am sharing some ideas of hutches or china cabinets used in other rooms and filled with things besides china.
I love how my friend
Courtney
filled hers with books and textured objects.
A simple look by
Painted
and I want that large antler.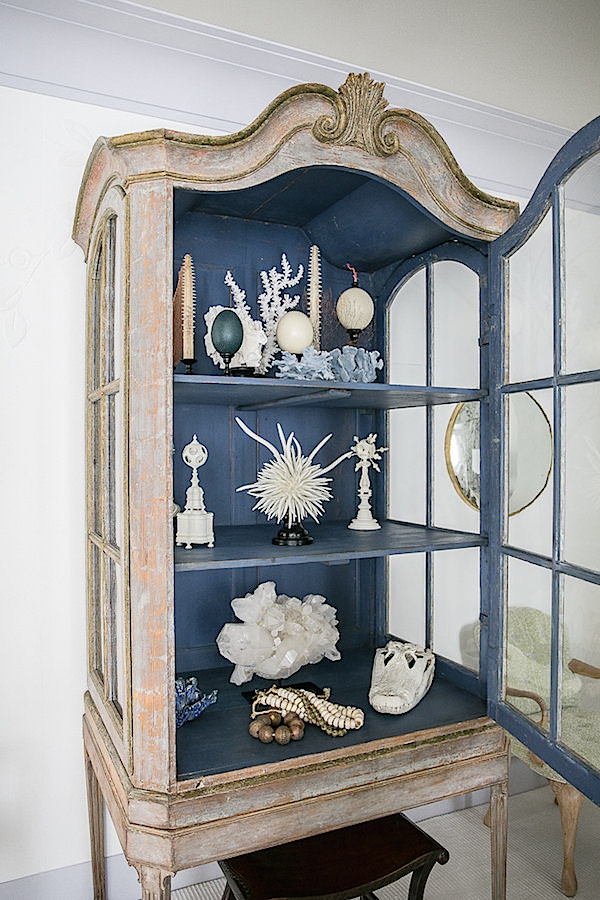 So my china cabinet will be moved to a new room in the house soon since obviously they aren't just for dining rooms.
Have you used one outside the dining room?