Welcome to Wow Us Wednesdays. I hope your week is going better than mine. My mom was admitted to ICU Monday night for extremely high blood pressure and not being her normal self. BP is down, but she is still confused. Thank goodness it was not a stroke! Hopefully she will improve and get stronger each day and I'm spending a lot of time at the hospital. I'm thankful it is one very close to my house. It's so hard watching our parents age and become helpless, but it's all part of life.
Thanks so much for all the prayers and comments on facebook. 💖
Let's look at some features from last week.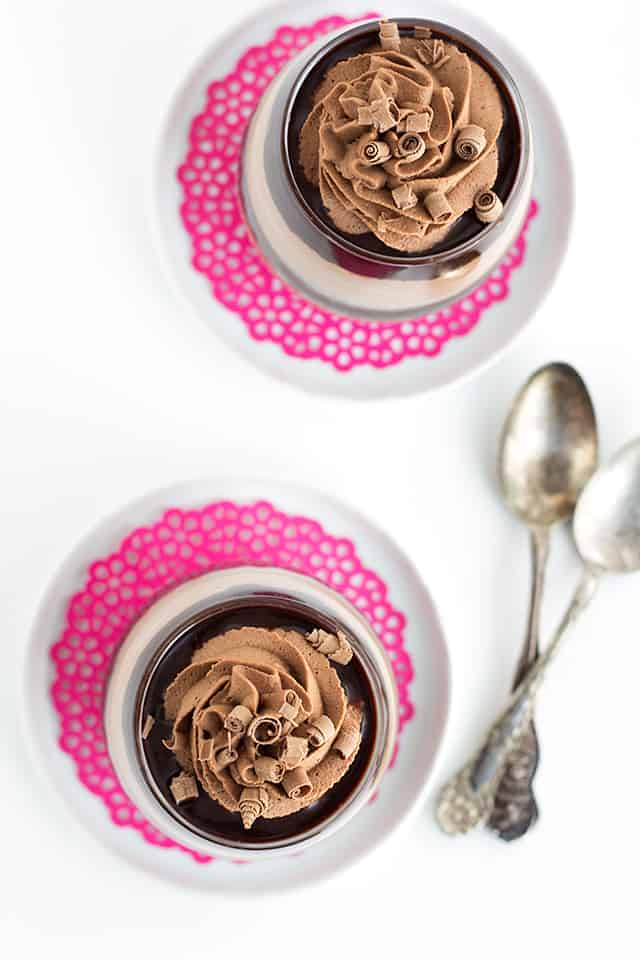 Chocolate Trifles for Two by
Cookie Dough and Oven Mitt
.
1. Please, no advertising, shops, link parties or posts promoting sales.
2. Please don't post something you already posted before. New content only.
3. Please go to the original source before you pin something.
4. By joining this party you give me permission to share on any of my social media and this blog.